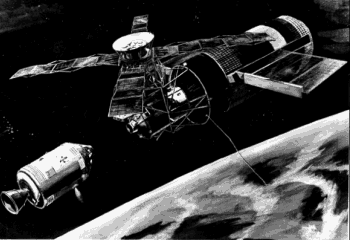 I really thought we were off to a good start here.
We could go to the moon we could land there and
return to earth, we even had a small space station.
You know I really thought we would have built a bigger space station by now.
I thought we were gonna be doing something like this, with a Macey's in Space and a McDonald's and all that.
I really thought I might be employed as a space lawn technician or working for Spacely Sprokets.
Starships, shuttles, transporter rooms and force fields...
and now you tell me its gonna take 10 years to get back to the moon? yea I said "back" to the moon.
sorry on a rant again.
hey, on the way home can you pick me up some dylithium crystals?