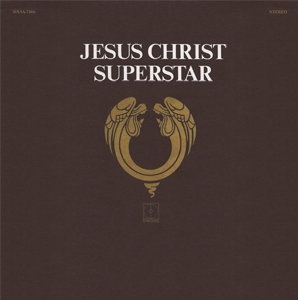 Back in 1970 my mom bought this double lp set, I assumed ownership after she passed away and owned it for many years. Like an idiot I cashed in my lps when times were hard.
You ever listen to some real good rock operas?
Tim Rice and Andrew Loyd Webber got together on one of the greatest operas. Jesus Christ Superstar will go in my book as the greatest of the Rock Operas. Staring the voice of Ian Gillan of Deep Purple and also Yvonne Elleman with a host of other stars. John Gustafson had a brief career, including some work with Deep Purple and a little heard of band called Quatermass. This tune includes both John Gustafson and Ian Gillan.

I do have to include in this category Tommy and Quadraphonia both by The Who. I do also think some of the Epic Rock songs by Rush could be counted. 2112 comes to mind.